We Get Results. See How!
Are you ready to generate real results? Let us show you how it's possible.
What is PPC?
Pay-per-click (PPC) advertising is an internet advertising method used to drive traffic to a website at a cost per click.
What is Google Ads?
Google Ads is an online advertising platform used to raise brand awareness, help you sell your products or services, drive app downloads or increase traffic to your website.
Is there a minimum spend requirement for Google Ads?
There is no minimum ad spend required to run Google Ads, however, we recommend all businesses set a minimum starting budget of at least $1,000 - $5,000 for best results. Depending on your industry and targeted location(s), the cost per click may vary drastically, resulting in more ad spend being needed.
What is the difference between SEO and PPC?
SEO drives organic traffic to your website through optimized landing pages. This process can take 6-12 months before considerable results are seen. PPC ads appear at the top of search results, above SEO results. PPC results can be seen within 2-3 days. PPC ads take about 3-6 months to fully optimize campaigns for best results.
Isn't Google Ads a waste of money? I tried it once and it didn't work.
Google Ads is not for the faint of heart. There are a lot of working parts that can quickly lead you to overspend, underperform or not reach the desired results. Have an advertiser or consultant help you at least set up your conversion tracking, so Google can optimize for your desired result(s).
How do I avoid going over my ad budget?
When setting up your campaigns, set a budget that adds up to your total desired ad spend. Over the course of the month, track and adjust your daily budget. This will help you pace and guide your ad spend to remain within your budget. Ask us about our free budget tracker.
What is a "feasibility analysis?"
A feasibility analysis is conducted when we do our free consultation. We use this initial audit of your business to see if Google Ads can work for your desired budget, products or services and marketing goals.
How do you conduct keyword research?
Simply put, we gather a large collection of potential keywords based off of your services and products. Using these keywords, we segment them into tightly knit themes that we use to build Ad Groups & Campaigns. Once everything is approved, these campaigns are then ready to launch.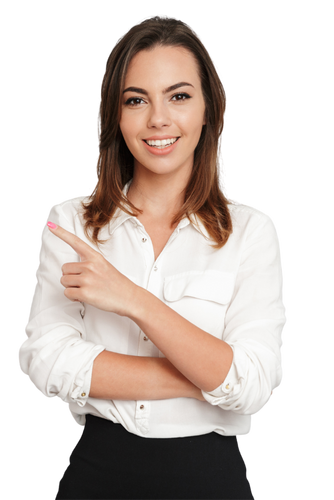 Why do I need a Google Ads consultant? I already have an agency running Google ads for me.
In this industry, it's common practice to get an outside opinion on how your ads are being managed. This can help you identify areas of improvement, identify if you're being taken advantage of or help you better understand the strategy behind your campaigns.
I can't tell if my agency is doing a good job or not. How do I know if they're ripping me off?
If you don't have access to your Google Ads account, your agency is only running paid traffic to your website or they aren't regularly reporting all results, you're more than likely being ripped off. When in doubt, get a second opinion.
What does an account audit entail?
For our account audits, we look at: campaign structure, campaign settings, audience targeting, keywords, ad copy, ad extensions and bid optimizations. We use these observations to recommend opportunities for growth and overall improvement.
How do you measure success?
This heavily depends on the client's overall marketing goals. Generally speaking, we measure success by striving to maximize cost-efficiency and conversions.
What do you charge for ongoing consulting?
We charge $250/month for 3 hours of consulting. Additional hours will be charged at $100/hour. See services for more details.
Account Management Questions
Can't I just run Google ads in house?
Absolutely! Although, having the right agency runs ads for you will ultimately be cheaper and easier for you to manage.
Why do I need an agency to manage my Google ads account?
Working with an agency like Adaptimize marketing means you're getting a team of professionals who are highly experienced in Google Ads. We continuously evaluate and optimize your campaigns to ensure they are as cost-effective and successful as possible.
How do you determine how much I should be spending?
We use an in-house forecasting tool to predict ad spend clients new to Google Ads. For clients that have used Google Ads in the past, we look at your desired spend and past budgets and spend to determine the best ad budget.
Why does a campaign need to be managed and optimized each month?
Unfortunately, you can't set and forget Google ads campaigns. Over time, campaigns will need to be monitored, optimized, or refreshed to ensure that your results are as consistent and positive as possible.
How often do you optimize your client's ad accounts?
We generally make slight adjustments to our client ad accounts weekly. For larger changes, we like to wait about a month between changes, so campaigns have enough time and data to properly optimize.
How do you create ad copy for ads you create?
Headlines we create contain: the product or service offered, the brand and some kind of benefit (25% off, 30 day return policy, etc.). For ad descriptions, we state what you do or offer and close with a call to action.
Do you create ad creatives for your clients?
No, our agency does not create ad creatives. We rely on clients to provide ad creative assets for Google Ads.
What information is included in your custom, biweekly reports?
Our reports include: biweekly key metrics, a campaign performance snapshot, problems & possible solutions and a written summary of all campaign performance.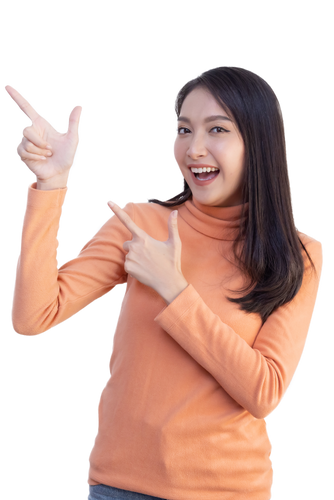 Got a marketing question that isn't included here?